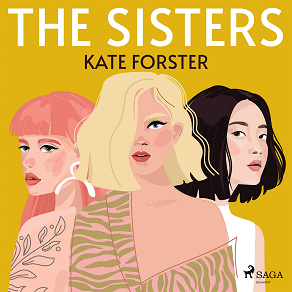 The Sisters
Wealth and privilege can't buy you love... or keep your secrets safe.

The de Santoval sisters are heiresses to a glamorous fashion house and the darlings of LA society.

Violetta is the hottest reality TV star of the moment, with a fierce press interest to rival Hollywood's A-list. Carlotta is an exclusive horse trainer, as wild as the stallions she breaks in. Fine-arts consultant Grace is hiding a dark secret she must keep hidden at all costs.

Their mother, wealthy fashion maven Birdie De Santoval, lies unconscious following a mysterious accident. Blame soon falls on their powerful but ruthless tycoon father, the missing Leon De Santoval.

Beneath the ritzy façade of the de Santoval family lies a web of deceit and betrayal that hides a secret that threatens to destroy them all...

´The Sisters´ is the perfect read for fans of captivating family dramas such as ´Dynasty´.

What readers are saying about Kate Forster:

'This beautifully descriptive and touching story about love and hope is fabulous sunshine reading' - Closer.

'A lovely get-away-from-it-all read' - Red.

'Enticing and addictive. I loved it' - I heart Chick Lit.

'A fun-filled, feel-good holiday read which is ideal just to put a big smile on your face' - Reviewed the Book.

'Forster takes us on an enjoyable and emotional roller coaster ride in this captivating story about the price of fame' - Blackpool Gazette.



Kate Forster lives in Melbourne, Australia with her husband, two children and dogs and can be found nursing a laptop, surrounded by magazines and talking on the phone, usually all at once. She is an avid follower of fashion, fame and all things pop culture and is also an excellent dinner party guest who always brings gossip and champagne.
Listen to sample
---